Call To Order: 828-484-1407
GroomRight is based in Asheville, North Carolina and started up in 2010 to create an alternative to the sub-standard grooming table products currently available.
We are dog breeders, dog show handlers, professional dog groomers, and loving pet owners; all with the product and industry knowledge to make better grooming products!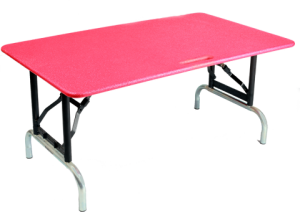 As such, we put our collective knowledge into producing tables that we feel confident will meet the needs of anyone needing to groom their animals.
Starting with large breed dog grooming tables, we moved into regular production in late Summer of 2010.  Our medium GroomRight tables went into production in January of 2011.
Early feedback on our prototype products has been very positive.  Many companies that produce grooming equipment create 'throw away' products.  Inexpensive and shoddy designs meant to maximize profits and create a product that will have a short life-span and will ultimately need to be replaced – probably in a relatively short amount of time.
GroomRight would like to break that mold with a grooming table product that is not only built to last, but we guarantee that it will last.  If for any reason, your GroomRight table fails, we will replace it for the lifetime of the product…no questions asked.
We so strongly believe in the quality of these tables and their durability that we are willing to replace them if they fail…and we won't give you a hard time…we will simply replace it at our own cost.  It's our GroomRight Warranty!